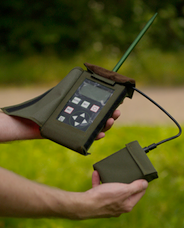 EcoObs' Batcorder is the first of a new generation of autonomous bat recording devices designed to produce higher quality recording and automated identification. The key benefits of the Batcorder system are:
1 .Save time and reduce costs
By automatically analysing bat calls, the Batcorder will save you significant amounts of time.  The exceptional quality of recordings made by the Batcorder means you can be more certain of correctly identifying a species either automatically or manually.  Automatic species identifications can be carried out in a few minutes (watch our short video to see the process in action).
2. Higher quality recordings
The unique omni-directional microphone, as well as the reduction in echoes from the main body of the unit, ensure a clear picture of bat activity at the recording site.  The sensitive bat call trigger ensures that the vast majority of recordings made by the Batcorder are from bats.  Recordings of other sounds (crickets, rustling leaves, water, wind and wind turbine movements) are under most circumstances not recorded at all.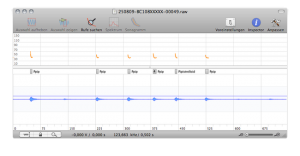 3. Consistent results
In contrast to other bat detectors, each Batcorder and its microphone are calibrated for a fixed sensitivity.  Thus, the comparison of bat activity recorded at different locations is guaranteed to be unbiased.
4. Flexible autonomous use
The Batcorder is a weatherproof autonomous recording device designed to be left in the field for multiple nights.  It has a typical battery life of 6-10 nights (based on the level of activity at the site), and space for 30,000 calls (when using a 32GB SDHC card).  A special Wind Turbine Extension Kit allows continuous deployments in excess of 30 days to minimise the need to access the in situ Batcorder.
5. Designed by bat workers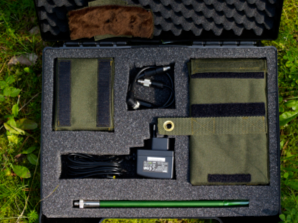 The entire Batcorder System has been designed by bat workers for bat workers.  It's user-friendly with an intuitive powerful call management system, allowing you to download, analyse, catalogue and search for calls easily.  You don't need to go on a training course to get started with the Batcorder.
The Batcorder is distributed in the UK & Ireland by NHBS. If you'd like to find out more, please contact Dr Adrian Gude, NHBS Wildlife Equipment Specialist.