This is part one of a two-part series that will look into different ways of filming wildlife in your back garden. In this part, we will take a look at trail cameras and what to look out for when buying one.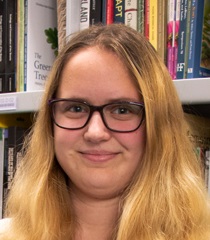 One of our Wildlife Equipment Specialists, Antonia Peacock, shares her advice to help you choose the right trail camera for you.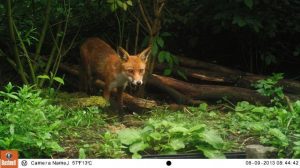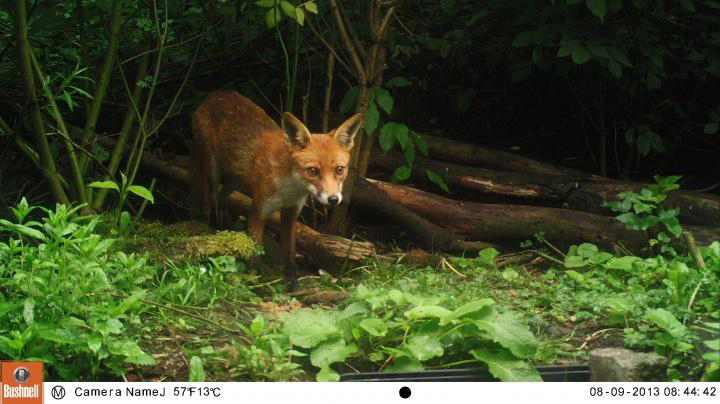 The variety of trail cameras on offer can be overwhelming, here are a few key things to look out for:
Type of LEDs
In order to capture videos or images in the dark, camera traps use infrared LEDs to illuminate the subject with little to no visible light used. There are two main types of LED flash systems that trail cameras use. These are No Glow and Low Glow. No Glow LEDs produce no visible light and so are completely undetectable by the subject. Low Glow LEDs produce a very faint red glow and so are not completely invisible, this can sometimes alert animals such as deer and foxes. However, they do have the benefit of being able to illuminate better over a longer distance.
Trigger Speed
Trigger speed is the time taken for the camera to take a photo once it has detected movement. If you are aiming to capture a fast-moving subject, then a quicker trigger speed (below 0.3 seconds) will enable you to achieve these photos before your subject has moved out of frame. 
Recovery Time
Recovery time is the time taken for the camera to process an image and become ready to take a second photo. If you want to capture multiple images of a subject as it comes into view of your camera, then a shorter recovery time will allow for this.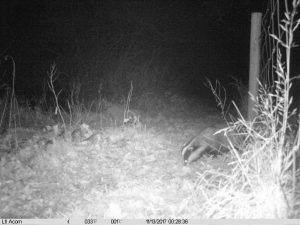 Hybrid Mode
Hybrid mode allows the camera to take videos and photos simultaneously. A camera with this capability may be useful if you want to get as much footage as possible of anything that falls into frame of the camera. If you are more interested in capturing only photographs or only videos, this mode may not be an important feature.
Resolution and Interpolation
The quality of the images and videos that your trail camera can take will depend on its resolution. Most cameras have settings that can alter the resolution either, decreasing it through compression, or increasing it through interpolation. Compression is useful if you want to deploy your camera for a long time and memory card capacity may become an issue, whereas interpolation can produce a larger image by adding pixels. The best way to compare the quality of images between cameras is to look at sample photos and videos. The displayed megapixel value is often resolution as a result of interpolation. The true resolution of the image sensor can usually be found in the specifications as the true sensor resolution.
Screen
Some trail cameras come with screens that you are able to view your photos and videos on. This may be useful if you want to take a few test shots to check the positioning of the camera.
Our Suggestions
We have a range of trail cameras to fit all budgets and needs. Here are a selection of some of our most popular: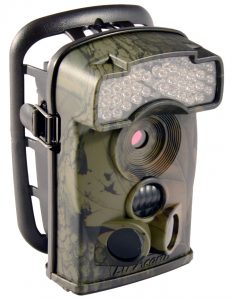 If you're looking for a good entry-level camera, then take a look at the Ltl Acorn 5310, an easy-to-use camera with an impressive 5MP true sensor.                                                  LED type: No Glow                                                                        Trigger speed: 0.6s                                                                    Recovery time:  Not stated                                                Hybrid: Yes                                                                  Resolution: 12MP (5MP true sensor)                                                                                   Viewing Screen: yes (internal)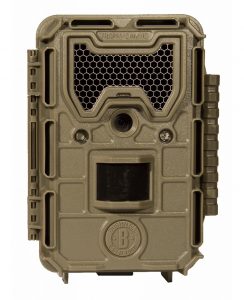 For the next step up, the Bushnell E3 is one of our most popular trail cameras and another ideal entry-level option producing high quality images and videos but at a relatively low price.                                                                      LED type: Low Glow                                                              Trigger speed: 0.3s                                                            Recovery time: 1s                                                                  Hybrid: No                                                              Resolution: 16MP (3MP true sensor)
Viewing Screen: No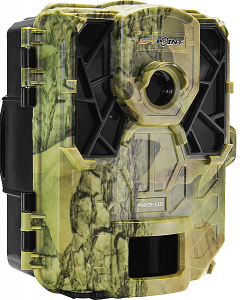 If the subject of your trail camera photos or videos is particularly fast, it may be worth taking a look at the Spypoint Force-11D whose trigger speed of 0.07 seconds is the fastest on the market.
LED type: Low Glow
Trigger speed: 0.07s
Recovery time: 0.5s                                                          Hybrid: Yes                                                                                                                                      Resolution: 11MP (interpolated)                                                                                            Viewing Screen: yes (internal)
Or perhaps your desired subject is on the smaller side and you are looking to capture close up images, the Bushnell NatureView Live View HD comes with a close focus lens and a live-view screen.                                        LED type: No Glow
Trigger speed: 0.2s
Recovery time: 0.7s                                                          Hybrid: Yes                                                                Resolution: 14MP (3MP true sensor)
Viewing Screen: yes (external)
Accessories
There are a selection of accessories that you may want pair with your camera to get the best out of your camera-trapping experience.
If you are worried about leaving an expensive piece of kit outside and unattended, then you may want to invest in a Python Lock. This cable lock will fit most trail cameras and and will give you piece of mind that your camera is secured in place. Here you can watch how to set up this lock with your own trail camera. You also may be interested in a security case that is compatible with your trail camera. These cases house your camera and secure with a padlock, which helps prevent vandalism and theft.
SD Cards
All cameras need a memory card to store your photos and videos on. Make sure to check what SD card capacity your camera needs, this is usually found in the specifications section. Browse our selection of SD cards to order alongside your camera so that you can get snapping as soon as possible.

Power Options
Most cameras are powered by batteries. We recommend you use Lithium Ion batteries with your trail camera to ensure maximum trigger speeds and longer battery life. Make sure to check how many batteries your camera needs. Some trail cameras are also compatible with solar panels which will allow you to extend the battery life of your camera. This is especially useful if you want to leave your camera outside for extended periods of time.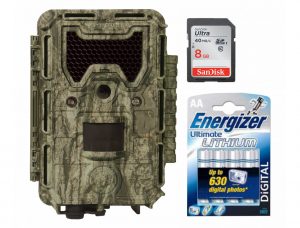 Starter Bundles
If you are looking to buy a trail camera and want to make sure you will be able to get out and start capturing as soon as it arrives, then you may want to take a look at our starter bundle options. These bundles come with a memory card and batteries that are right for your camera to ensure you have everything you need to get started."
To see more trail cameras available, take a look at our range here. 
Would you like some more advice on which trail camera or nest box camera is most suitable for you? Contact us on +44 (0)1803 865913 or email customer.services@nhbs.com . Alternatively, reply below and we will get back to you.