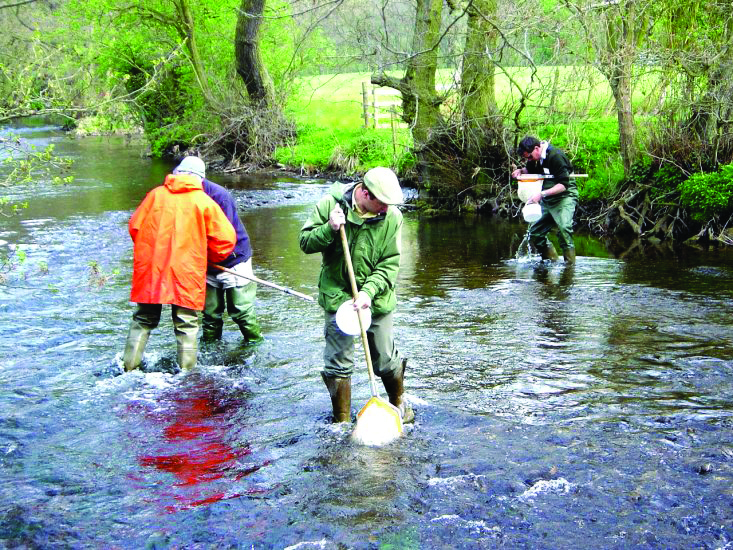 The type of hand net you require can depend on a number of factors – including the type of environment you will be sampling, whether you will be using it for professional surveys or for pleasure (or perhaps both!), the type of sampling you will be conducting (i.e. pond dipping vs. kick sampling) and also your budget. Take a look at the different types of hand nets we supply to decide which is right for you.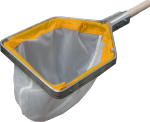 Professional and Student Hand Nets
Professional Hand Nets are the original nets used by consultants, researchers and river authorities worldwide. In the U.K. they are approved and used by the Environment Agency, the Riverfly Partnership, the London Natural History Museum and the Salmon and Trout Association. They are suitable for both kick sampling and pond dipping in all types of aquatic environment and can last for 10 years or more, even with regular use.
Professional Hand Nets have a 250mm wide head and are available with a wooden or aluminium handle. Two-part and three-part sectional wooden handles are also available which can be unscrewed for transport or extended with extra sections. Frames with an aluminium handle are lighter and cheaper but are less comfortable to use, particularly in cold weather. Net bags to fit the Professional Hand Net are available in 1mm and 2mm woven mesh or 0.5mm and 0.25mm precision mesh. All bags are manufactured to international standards and mesh is guaranteed to stay the same shape and size, even under stress.
The Professional Hand Net is also available in a smaller Student version which is 200mm in width. This is designed to the same high quality as the larger Professional net but is ideal for educational use.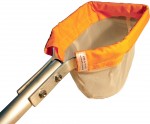 Lightweight Eco-Nets
The Lightweight Eco-Net has a strong aluminium frame which will withstand regular use both for kick sampling or pond dipping. Net heads are 160mm in width and 1mm and 2mm mesh bags are available to fit this frame. Bags attach to the head using industrial velcro, making them easy to replace.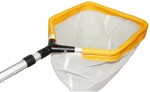 Telescopic Pond Nets
The Telescopic Pond Net is designed for pond dipping only. Its lighter-weight construction means that it is not suitable for kick sampling, dragging along the bottom of streams or for sampling in dense vegetation. However, its light weight also makes it very suitable for students and younger users. The telescopic handle extends from 66cm to 115cm providing excellent reach. The net bag fixes to the frame using strong velcro.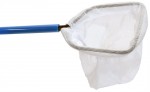 Economy Pond Nets
For children or those that are new to pond dipping (or rock pooling) the Economy range of pond nets feature a plastic handle and frame and are available in three sizes. The smallest has a net head of just 15 x 13cm and a 76cm handle – perfect for small children. These nets are lightweight and affordable.