Ever wondered if your delivery is on the way? Well now you don't have to.
Our IT team have been busy improving our on-line services and introduced a real-time order status. Simply log in to your account and select 'Recent Orders' to have a look.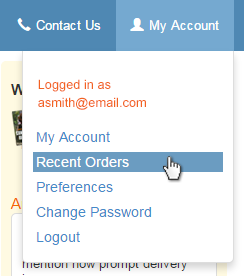 The page shows all the information you need to review current and past orders, including the order number, the date, value, and its status. If you want to know more, simply click on an order to get the expanded view to see the quantity and price of each product ordered, shipping and delivery addresses, as well as shipping type, cost, and payment type.
This expanded version also gives you precise details on the state of individual products ordered; this way you can see exactly what is happening to each item in your order.