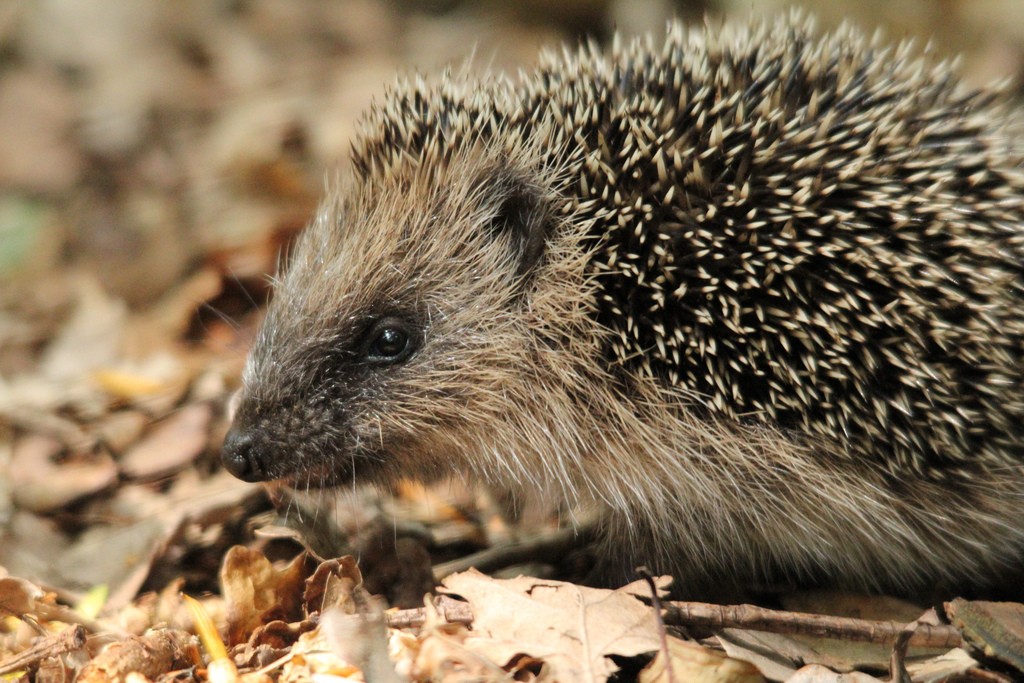 Hedgehogs are in the news with a serious decline in numbers – according to this recent report by David Wembridge, "at a conservative estimate a quarter of the population has been lost in the last ten years". But things are moving in a positive direction with the Warwickshire Wildlife Trust leading the way in hedgehog conservation in Britain, thanks to funding from the British Hedgehog Preservation Society. Find out more about their pioneering Solihull Hedgehog Improvement Area – part of the Help for Hedgehogs campaign.
Simon Thompson, Hedgehog Officer at Warwickshire Wildlife Trust, gave us some tips on how to help your local hedgehog population:
"There are measures which we can all undertake to provide space for our hedgehogs, the simplest and most important of these is to provide access into and between our gardens. Walls and fences create an impenetrable barrier to hedgehogs and a small hole, about the size of a CD case will easily allow hedgehogs to pass between gardens. Ask your neighbours to do the same and all of a sudden there is dramatically larger landscape through which hedgehogs can find food, nesting sites and potential mates. Once your garden is linked to the wider landscape then having a hedgehog box instantly provides a structure within which hedgehogs can construct themselves a safe and secure nest to sleep during the day or perhaps even hibernate through the winter."
Hedgehog Homes
Hedgehog homes are a safe retreat for the hedgehogs in your garden and provide a warm and dry shelter along with valuable protection from predators. Site your home in a quiet position, out of the prevailing wind, ideally in an area with some cover.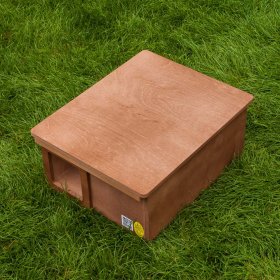 Hedgehog Nest Box
The Hedgehog Nest Box has been designed and extensively tested by the British Hedgehog Preservation Society and provides a safe and snug environment for these wonderful creatures. The box has a predator-proof tunnel and removable roof and is approved by Dr. Pat Morris of London University.
Igloo Hedgehog Home
This attractive wicker Igloo Hedgehog Home is designed to blend into your garden. The built-in entrance tunnel provides protection from predators and the Igloo is spacious enough for a family group.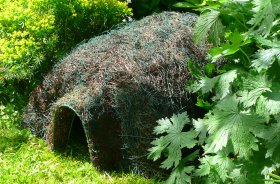 Hogitat Hedgehog House
The Hogitat Hedgehog House has an attractive appearance and will fit perfectly into any garden environment. Made of principally natural materials, it has a waterproofed roof and predator defence tunnel. Provides a safe retreat for hedgehogs and other small mammals.
Hedgehog reading list
Hedgehogs by Pat Morris (Whittet Books, 2014)
The Hedgehog by Pat Morris (Mammal Society, 2011)
Hedgehog by Hugh Warwick (Reaktion Books, 2014)
The Disappearing Hedgehog by Toni Bunnell (Independent Publishing Network, 2014)
A Prickly Affair: My Life with Hedgehogs by Hugh Warwick (Allen Lane, 2008)
Britain's Mammals: A Concise Guide by The People's Trust for Endangered Species (Whittet Books, 2010)
Urban Mammals: A Concise Guide by David Wembridge (Whittet Books, 2012)
Main photo attribute: Hedgehog by Milo Bostock on Flickr – licensed under CC BY 2.0