Bushnell trail cameras are renowned for offering excellent picture quality in fast, robust cameras. With their latest range, Bushnell have built on their existing reputation making significant improvements to the design and specifications to provide even more versatility and truly exceptional footage, all with the same lightning quick trigger and recovery speeds.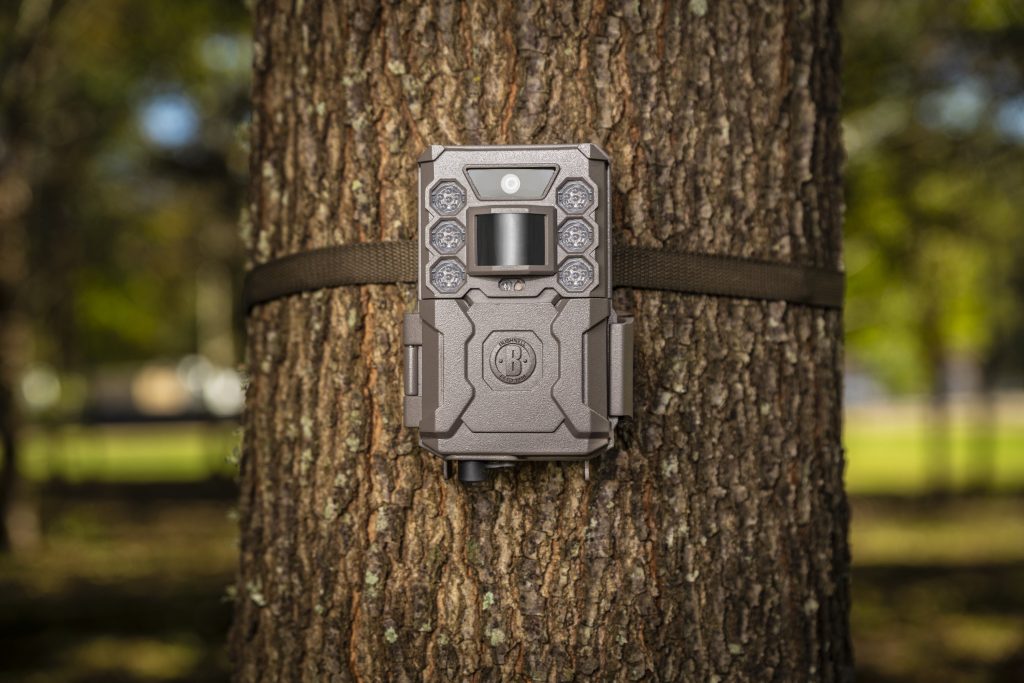 Camera speed and responsiveness
The key metrics used to discuss the speed of a trail camera are trigger speed and recovery speed. The trigger speed determines how quickly a camera responds to an animal passing in front of the passive infrared (PIR) sensor and takes a photo or starts recording, and the recovery speed determines how quickly the camera can reset to take a second image or video. Trail cameras have traditionally focused on the still image trigger speed but not quoted the recovery speed, meaning that a camera can take an initial image quickly but miss footage before a second image is taken. With trigger speeds as low as 0.2s (still images) and an astonishing recovery rate less than 1 second, the CORE cameras really will capture all the wildlife passing by.
Picture and video quality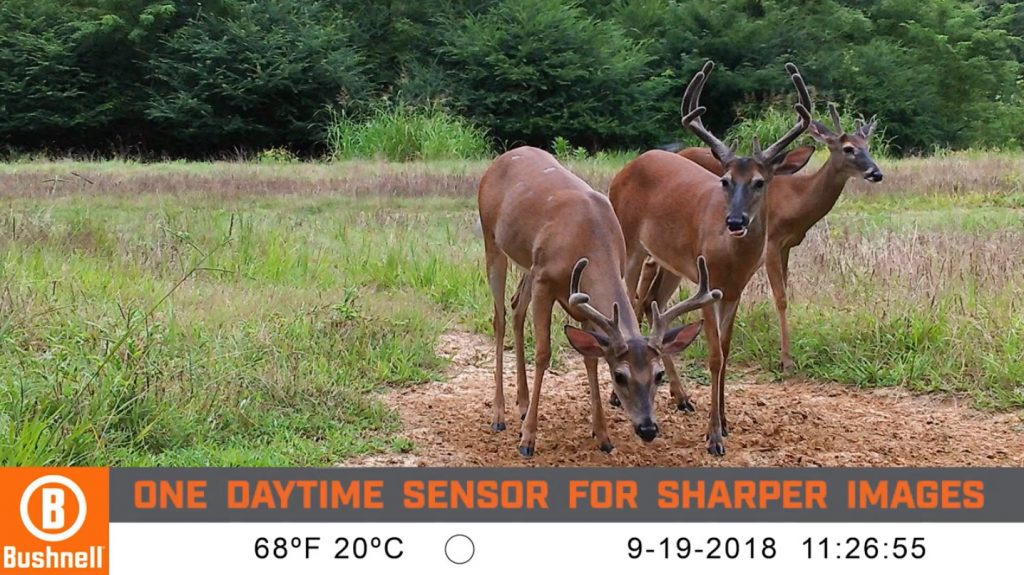 The Bushnell CORE range has two models, the 24MP CORE Camera and the Dual Sensor 30MP CORE Camera. The entry level models take high quality 24MP still images and high resolution 1920 x 1080 (30fps) video. The Dual Sensor (DS) models have two lenses, one dedicated to daytime images and the other to night-time images. The result of this is outstanding 30MP picture quality and 1920 x 1080 HD videos taken at 60fps, which combine to produce exceptionally sharp video footage, particularly noticeable at night.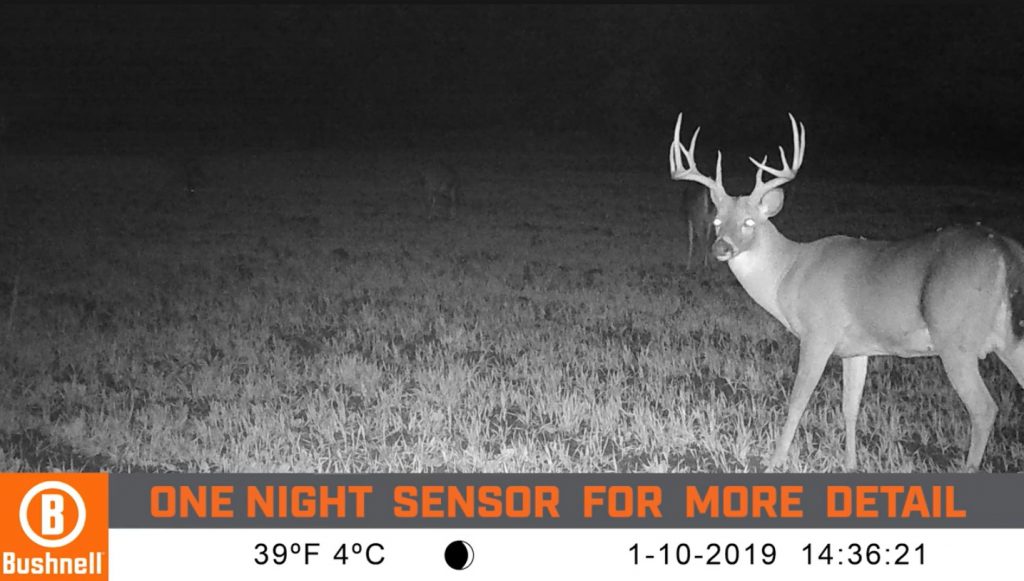 LED type
Each of the CORE models has two LED options, Low Glow and No Glow. Low Glow models emit a slight glow when the infrared LEDs are triggered, which is generally invisible to wildlife but appears as a faint glow to human eyes. No Glow cameras have an infrared flash that is invisible to humans and wildlife. The night-time flash range is better in Low Glow models (30m for Low Glow models as opposed to 24m in No Glow Models), and the footage from Low Glow models is sharper at night. We recommend that you consider a No Glow model if your trail camera is to be used in a public area, however, as the invisible flash makes them less obtrusive.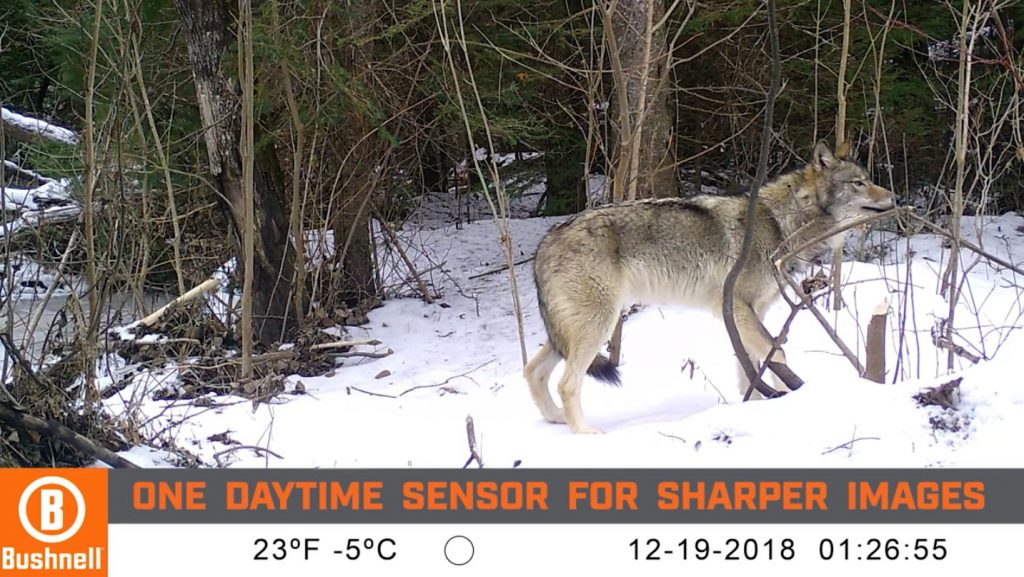 Battery life
The battery life on the CORE models has been dramatically improved from previous models, with more efficient circuitry to reduce power consumption. The result of this is that the 6 x lithium-ion AA batteries in the CORE models will last around 9 months in the field (taking still images only), or the CORE DS models will last an impressive 12 months in the field.
Bushnell CORE Low Glow Trail Camera 119936M
#247180
24MP images

1920 x 1080 HD video

0.3s trigger speed

36 x Low Glow LEDs

LCD B&W text screen

£209.95 (inc VAT)
Bushnell CORE No Glow Trail Camera 119938M
#247177
24MP images

1920 x 1080 HD video

0.3s trigger speed

36 x No Glow LEDs

LCD B&W text screen

£219.95 (inc VAT)
Bushnell CORE DS Low Glow Trail Camera 119975M
#247182
Dual Sensor lenses for optimal daytime and night-time footage

30MP still images

1920 x 1080 HD video at 60fps

4 x Low Glow LEDs

0.2s trigger speed

2" colour viewing screen

£299.95 (inc VAT)
Bushnell CORE DS No Glow Trail Camera 119977M
#247181
Dual Sensor lenses for optimal daytime and night-time footage

30MP still images

1920 x 1080 HD video at 60fps

4 x No Glow LEDs

0.2s trigger speed

2" colour viewing screen

£329.95 (inc VAT)
Accessories