Come and meet Nick Baker at the NHBS Stand: Marquee 2, Stands 15, 33 and 34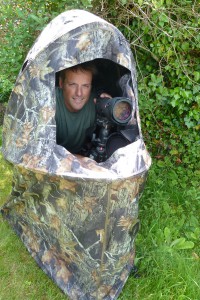 NHBS Ambassador Nick Baker will be visiting the NHBS Stand on Saturday 20th August between 12pm and 1pm, and on Sunday 21st August between 10am and 11am.
Come and talk to Nick about the wonderful world of bugs, the secret life of a TV wildlife presenter, and just how good those chair hides really are! Nick will also be signing copies of his books, including the new Nick Baker's Bug Book: Discover the World of the Mini-Beast! which will be available at the stand.
We look forward to seeing many of you at Rutland Water over the course of next weekend!
Find out who else will be signing their books with NHBS at Birdfair 2011 here.