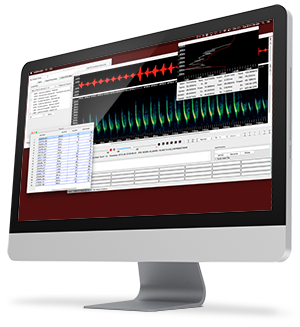 The newest version of Kaleidoscope, version 4.3.0, is now available to download from the Wildlife Acoustics website.
See below for details about the new features included in this release, as well as a handy table to see which version of Kaleidoscope is right for you, and some useful tutorial videos.
New features include:
New Bat Auto-ID Classifiers
New bat classifiers for North America, Neotropics, Europe and South Africa as well as updated common names for some species. The default setting for classifiers is now "Balanced" which is a useful compromise between the more sensitive and more accurate options.
New time-saving workflow features
New features in the results viewer window include:
• When opening a saved results spreadsheet, a file browser allows you to easily locate the folder containing the corresponding input files
• Bulk ID multiple selected rows
• Bulk copy files in selected rows to a specified folder
Full support for GUANO metadata (Kaleidoscope Pro only)
Kaleidoscope now reads and write GUANO information alongside Wildlife Acoustics metadata (WAMD).  This will been shown in the file at the end of the metadata notes window.
Bug fixes
Several bugs have also been fixed in the new release, details of which can be found in the Kaleidoscope documentation.
Which version of Kaleidoscope is right for me?

Kaleidscope Tutorial Videos
Kaleidoscope UK, Kaleidoscope Neotropics and Kaleidoscope Pro are all available to purchase from NHBS.