---
Please note we have published an updated guide to small mammal trapping with up to date information on the latest equipment and guides available. Some of the products described in this article may therefore be outdated or unavailable
---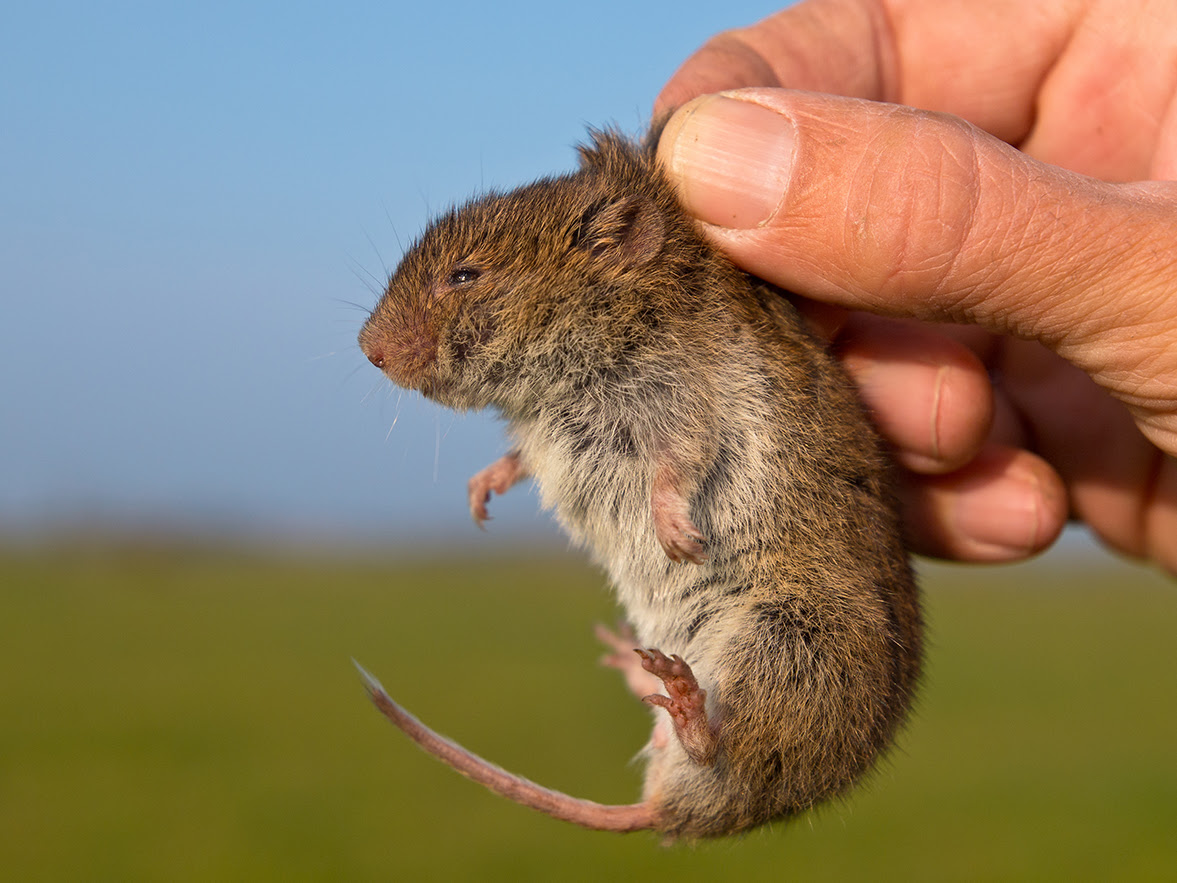 Small mammals form a vital component of our terrestrial ecosystems, both by contributing to overall biodiversity and providing prey for carnivores such as owls, pine martens and weasels. Survey data for many of our small mammal species is insufficient for them to be assessed as part of the UK BAP process and so supporting our national monitoring programme is incredibly important.
One of the most common ways of monitoring small mammals is through the use of live traps. These allow a range of species to be monitored simultaneously, and also allow biometric data such as weight and sex to be collected. In addition, estimates of population size and structure can be calculated using capture-mark-recapture (CMR) techniques. The use of live traps is also a great way for getting volunteers involved and providing them with an up-close experience of the animals they are passionate about.
Live-catch techniques, however, do have a few disadvantages in that populations can be affected by disturbance or mortality. Live-trapping is also unsuitable in certain areas (such as urban or busy rural regions) and requires a relatively large amount of time and expenditure.
Here we will take a look at some of the most commonly available live-traps used for small mammal survey.
Longworth Trap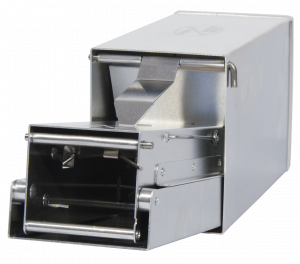 The Longworth trap is made from aluminium which makes it lightweight for field use. This trap has been widely used in the UK for many years.
The trap consists of two parts: a tunnel which contains the door tripping mechanism, and a nest box, which is attached to the back of the tunnel. The nest box provides a large space for food and bedding material to ensure that the trapped animal is comfortable until release.
Advantages
• Widely used for many years; well documented in scientific literature
• Lightweight and durable
• Sensitivity of the trip mechanism can be adjusted
• Door can be locked open for pre-baiting
Disadvantages:
• Expensive
• Replacement parts not available
• Larger species can occasionally trip the trap without being caught
• Pygmy shrews may be too light to trigger the trap mechanism
Sherman Trap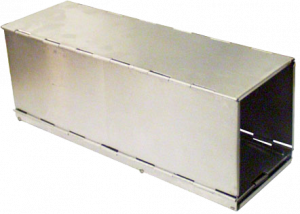 Sherman traps work by use of a triggered platform which causes the door to shut when the animal enters. It folds down to a size and shape which is easy to transport.
Sherman traps are available in a range of different sizes to suit the species that you are hoping to catch. They can be purchased in aluminium or as a galvanised version which is more resistant to rusting.
Advantages:
• Lightweight and foldable – easy to transport and store
• Different sizes available, including long versions
• Easy to clean
Disadvantages:
• Difficult to add bedding/food as this interferes with the trap mechanism
• Traps may distort over time with repeated folding
• Danger of long tails being trapped in the door
Economy Mammal Trip-Trap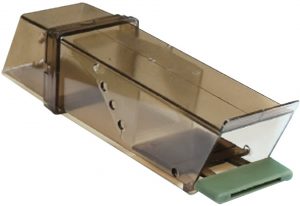 The Economy Trip-Trap provides a cheaper alternative to other mammal traps.  It has a traditional treadle design which closes the door behind the animal when it enters the trap.
This lightweight trap is suitable for short-term or occasional use and is also popular for trapping mice indoors either for surveying or for relocation.
Advantages:
• Cheap and lightweight
• Transparent for easy inspection
• Good for indoor use
Disadvantages:
• Doesn't work well in wet/humid conditions
• Can't pre-bait or change trigger sensitivity
• Trapped animals may chew through the trap
Pitfall Traps
P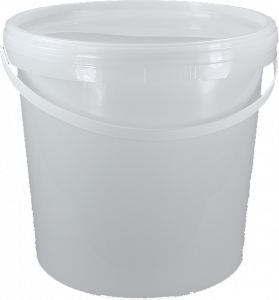 itfall Traps consist of a container which is sunk into the ground, into which small mammals can be caught. Traps can be baited if required and drift fencing can also be used to direct animals into the trap.
Small cans or buckets make ideal pitfall traps. If using buckets, lids can be fitted when not in use, which means that traps can remain in situ for extended periods of time.
Advantages:
• Able to catch multiple individuals
• Low maintenance
Disadvantages:
• More labour intensive than box traps to set up
• Trapped animals may attack eachother or be eaten by predators
• May become waterlogged in damp areas or in bad weather
Other survey methods
Other methods of surveying for small mammals include the analysis of owl pellets for mammal remains and the use of dormouse nest tubes. Hair and footprint tubes are also useful as well as searching for field signs such as tracks and faeces.
A comprehensive monitoring programme will most likely involve a combination of these methods, depending on the availability of participants and volunteers and the type of habitat present locally.
If you are interested in becoming involved in mammal survey in the UK, take a look at the Mammal Society website where you will find information on local recording groups, training opportunities and the latest mammal-related research.
Our full range of mammal traps can be found on our website.
---
Please note we have published an updated guide to small mammal trapping with up to date information on the latest equipment and guides available. Some of the products described in this article may therefore be outdated or unavailable
---