Five new bat detectors will become available in 2016 – two new models in the Song Meter family of bat detectors from Wildlife Acoustics, two new passive detectors from the Swiss manufacturer Elekon and the long anticipated Anabat Walkabout. Here we will give you a quick round-up of the key features of each new detector along with news of several detectors which will no longer be available. We will also introduce an exciting new BatCounter and camera trigger.

Wildlife Acoustics have brought out a new detector aimed squarely at the consultancy market – the SM4BAT. The SM4BAT is available in two versions – full spectrum (SM4BAT FS) and zero crossing (SM4BAT ZC). Both come in the same dark green plastic case (a bit like a Bushnell Natureview Trail Camera) which is weatherproof, slightly smaller and lighter than the SM2BAT+ and can be padlocked shut to prevent anyone tampering with the detector. Both use the SMM-U1 microphone which was designed originally for sale with the SM3BAT detector. They are also programmable and will record on a single channel for around 30 nights using four D-cell batteries.
Wildlife Acoustics have also announced that they are phasing out the EM3+ and the SMZC, which are being replaced by the Echo Meter Touch and the SM4BAT ZC respectively.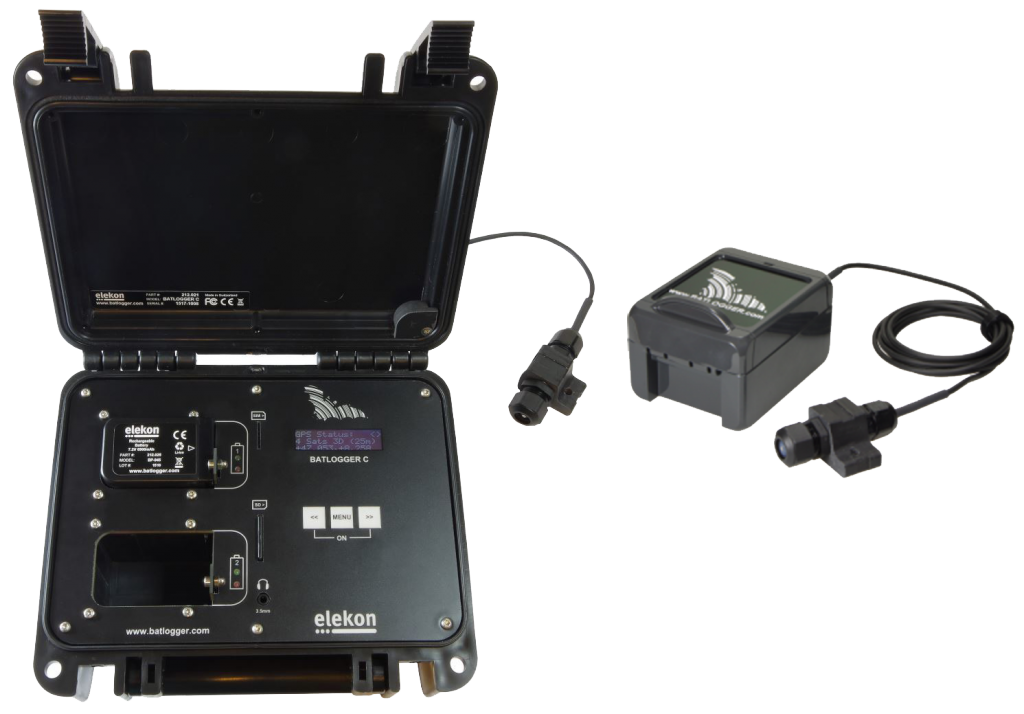 Elekon have released two new passive detectors within the last few months which are based around the very highly regarded Batlogger M handheld detector. The Batlogger C is probably the highest specification bat detector on the market – it has everything you would expect from a high end passive detector including programmable recording schedules, fully weatherproof enclosure, and high quality full spectrum recordings as well as many extras. These include optional sms and/or email messages reporting the status of the unit and the number of recordings made as well as the amount of power remaining. Furthermore, because the Batlogger C also has in-built GPS it can send you an alert if the unit is moved. A wide range of power options are available: a 50 hour rechargeable battery is included and there is space for a second. Mains power is also an option as is solar power which requires the addition of the Batlogger C solar panel. When used with two 50 hour batteries, just half a day of sun in every 10 days should be enough to keep the Batlogger C powered indefinitely.
Also from Elekon, the Batlogger A is a miniaturised passive detector. It is programmable and will record for up to 30 hours on eight AA batteries (e.g. three 10 hour nights). The Batlogger A is housed within a small weatherproof enclosure and includes a Knowles FG microphone on a 2m extension cable.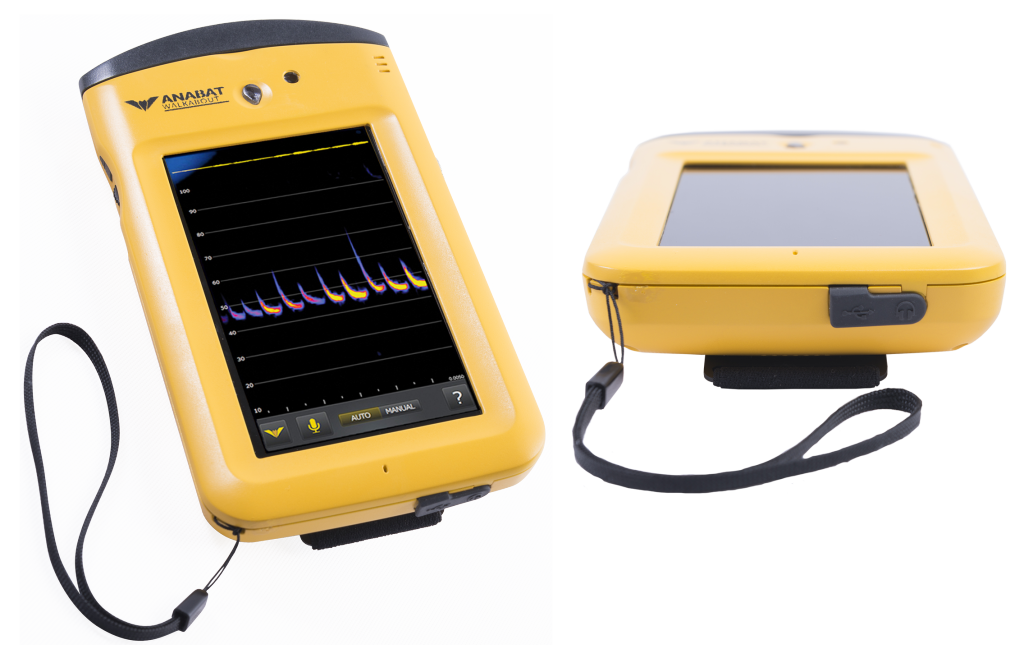 The Anabat Walkabout, a handheld detector for transects and roost emergence surveys is also expected for the 2016 season. This touch screen Android tablet based detector not only records any passing bats but also lets you view the sonogram in real time in both full spectrum and zero crossing formats. A GPS, lux-meter, thermometer and humidity sensor are all in-built so not only will each call be geo-tagged but you will also be able to collect the full range of environmental data for each transect without needing any additional tools. A fully charged unit will last for around 8 hours.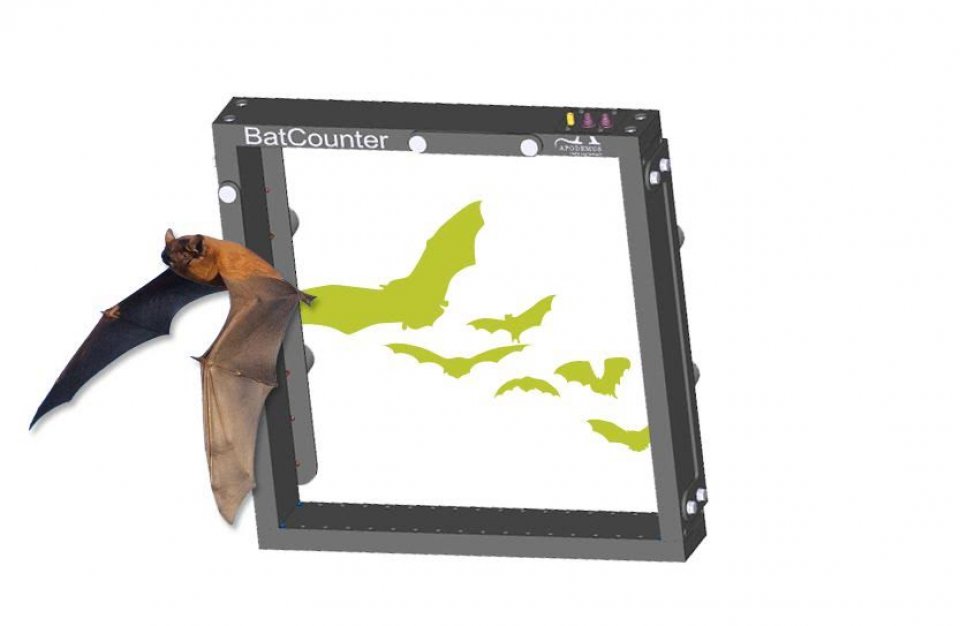 The BatCounter has the potential to be a very useful tool for both researchers and consultants. It uses a network of infrared beams to count, and log the direction of movement of bats moving through a detection area of 76 x 35cm (standard model) or 36 x 35cm (tree model). It has a GSM function that can send daily reports via text or email and will run for three days on eight AA batteries or for much longer periods using a 12V battery. You can also connect a Nikon or Canon DSLR camera and take pictures of the bats as they pass through the Batcounter.