New books in stock this week
The best of the new arrivals from the last seven days: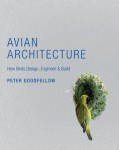 Avian Architecture: How Birds Design, Engineer and Build
Peter Goodfellow
A beautifully designed and fascinating book which documents in clear detail many examples of bird nesting styles, with full-colour illustrations and text describing technical details about construction means and methods, and further detail about such things as the purposes of adornment, and defence structures built into nests. Case studies illustrate the nest-building process, and the chapters are ordered around different nest types, eg Aquatic, Domed, Hanging etc.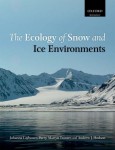 The Ecology of Snow and Ice Environments
Johanna Laybourn-Parry, Martyn Tranter and Andrew J Hodson
New volume summarizing the state of research into these environments, looking at their function as indicators of climate change, their biological and ecological importance, and the service provided by glacial systems as an environmental analogue for astrobiologists studying eg. the evidence of life on Mars or the moons of Jupiter. As such the material is presented in terms accessible to the environmental scientist getting to grips with the biology, and vice versa.
Two reprints of essential conservation handbooks:
Edited by Tony Gent and Steve Gibson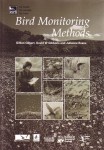 Bird Monitoring Methods: A Manual of Techniques for Key UK Species
Gillian Gilbert, David W Gibbons and Julianne Evans
Wildlife Equipment Highlights 
Our weekly suggestions to help you get kitted out for conservation field work, wildlife watching, travel and photography, selected from our range of over 2,000 equipment items.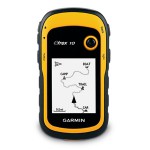 Garmin's long awaited replacement for the eTrex H, the eTrex 10 retains the core functionality, rugged construction, affordability and long battery life that made eTrex H the most dependable GPS device available. The perfect tool for most basic GIS projects, from mapping nature reserves to geocaching.
Browse our range of landscape survey equipment 
Ethically produced, with a lifetime warranty, and designed by outdoors people, the Paramo Torres Jacket provides fast block insulation and water repellency in extreme or prolonged cold and wet. Packs down small when not needed.
Browse our range of Paramo clothing