Trees are a vital part of our ecosystem and essential to all life. Trees offer habitation and food to wildlife, they provide us with oxygen, clean the air, conserve water and stabilise soil. As such, trees are invaluable to our environment and to human well-being. 
In the UK there are at least fifty native tree species, and they come in many different sizes and shapes. All trees have distinct features that can help with identification. In this blog we will focus on 10  common native trees and provide you with the most important things you need to look out for, so you can recognise Oak from Elder or Silver Birch from Ash. 
How to Identify a Tree: 
By looking at the overall features as well as where the tree is growing you can work out what the species is. Below are some key characteristics to look out for when trying to identify a tree :
The size and shape of the tree

Leaves and needles

Flowers and fruit

Bark, buds and twigs
10 Common British Trees and How to Identify Them:
1. Oak (Quercus robur)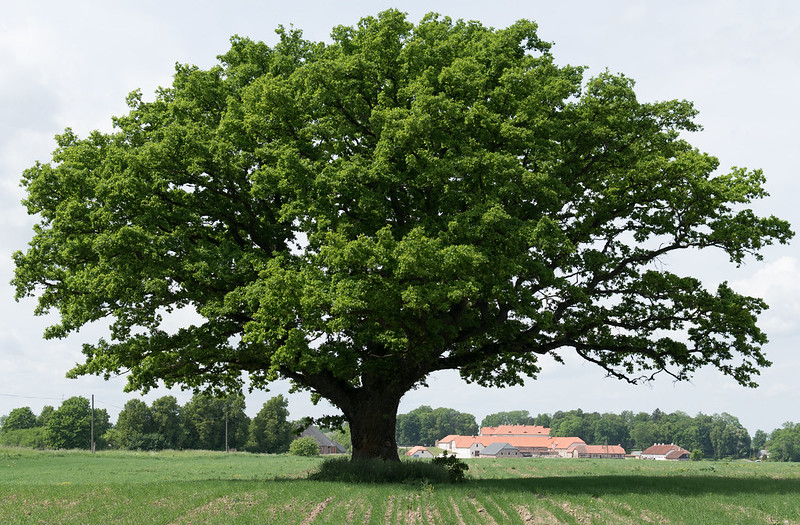 Where to find: The ancient, wise oak is one of Britain's most iconic species, standing tall for hundreds of years, it can be found across the country
How to identify:
The common pedunculate oak is a large deciduous tree growing up to 40m tall, with a grey bark when young and darker brown with fissures as it ages.
Look out for: Its oval to oblong shaped leaves with its familiar deep lobed margins with smooth edges. Oak can be easily identified by its distinctive acorns that hang on long stalks. 
2. Ash (Fraxinus excelsior)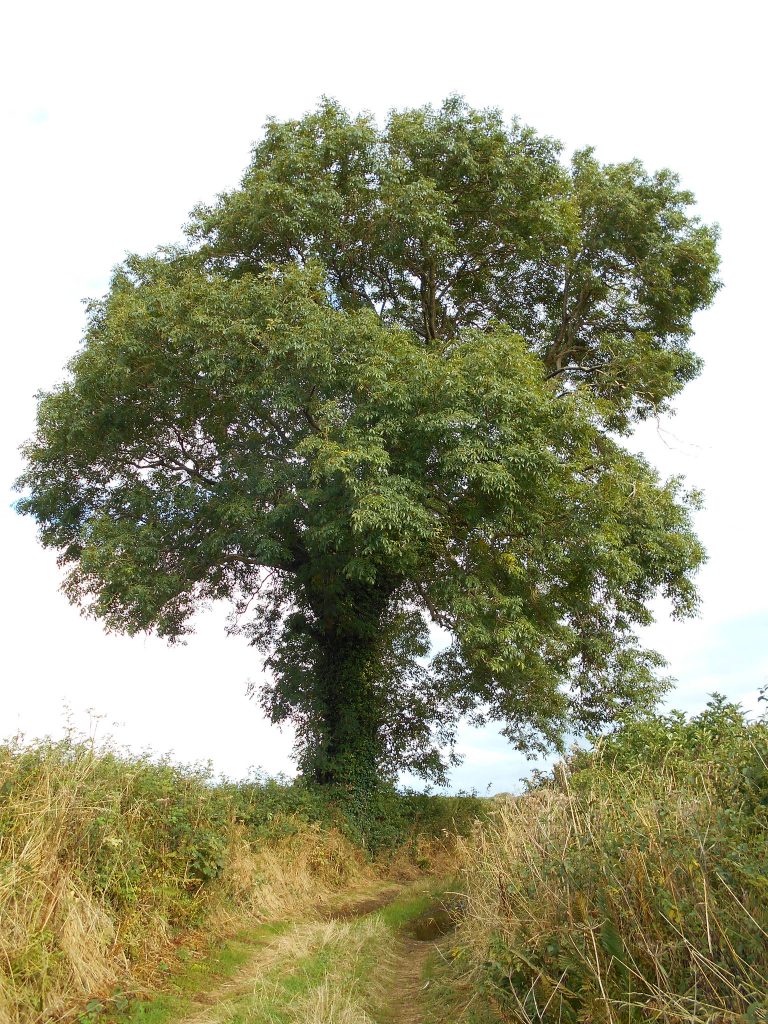 Where to find: Ash is a common, widespread tree often found amongst British hedgerows and in many mixed deciduous woods in the UK.
How to identify: 
Ash grows tall, up to 30-40m, the bark is pale brown and fissures as the tree ages.
Look out for: The tree can be recognised by its pinnately compound leaves, usually comprising three to six opposite pairs of light green, oval leaflets. The buds are one of its defining characteristics. The buds are a sooty black with upturned grey shoots. Sadly, ash is also identified by a serious disease called Ash dieback that is a substantial threat to the species. The fungus appears as black blotches on the leaves, and the whole tree appears to be dying back. 
3. Common Lime (Tilia x europaea)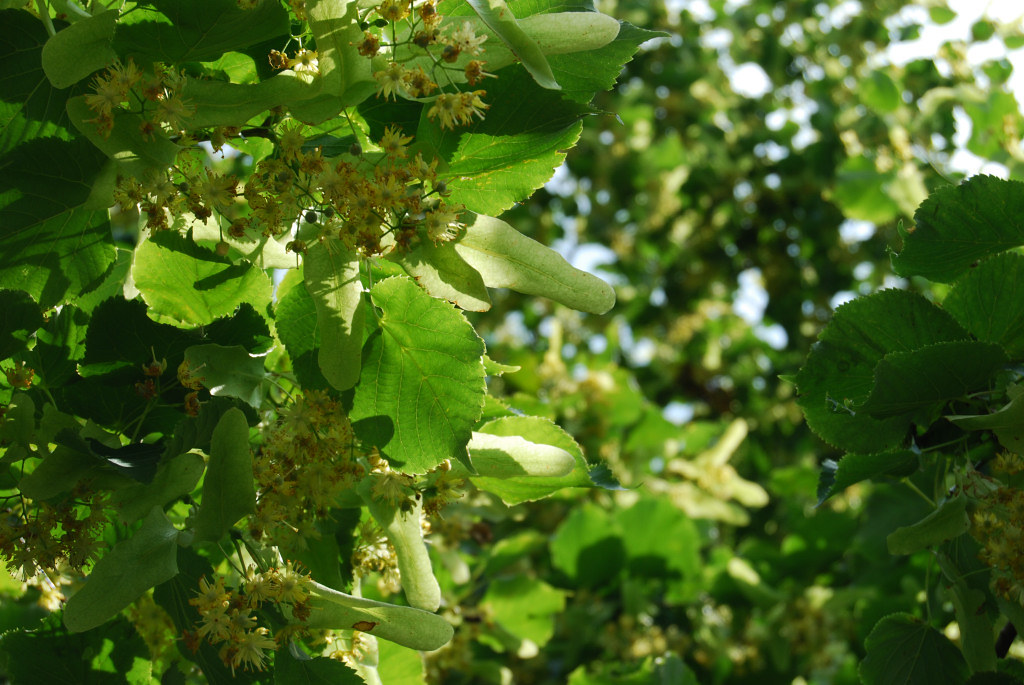 Where to find: The sweet smelling lime is native to much of Europe, found scattered across the wild it is more commonly found in parks and along residential streets
How to identify: 
Common lime is a tall, broadleaf tree, and is a natural hybrid between large-leaved and small-leaved limes. 
Look out for: The Common lime has dark green heart-shaped leaves. It is known for its sweet, smelling white-yellow flowers, that hang in clusters of two to five and  develop into round, oval fruits with pointed tips. The common lime can be distinguished from other lime varieties by the twiggy suckers around the base of its trunk. 
4. Hawthorn (Crataegus monogyna)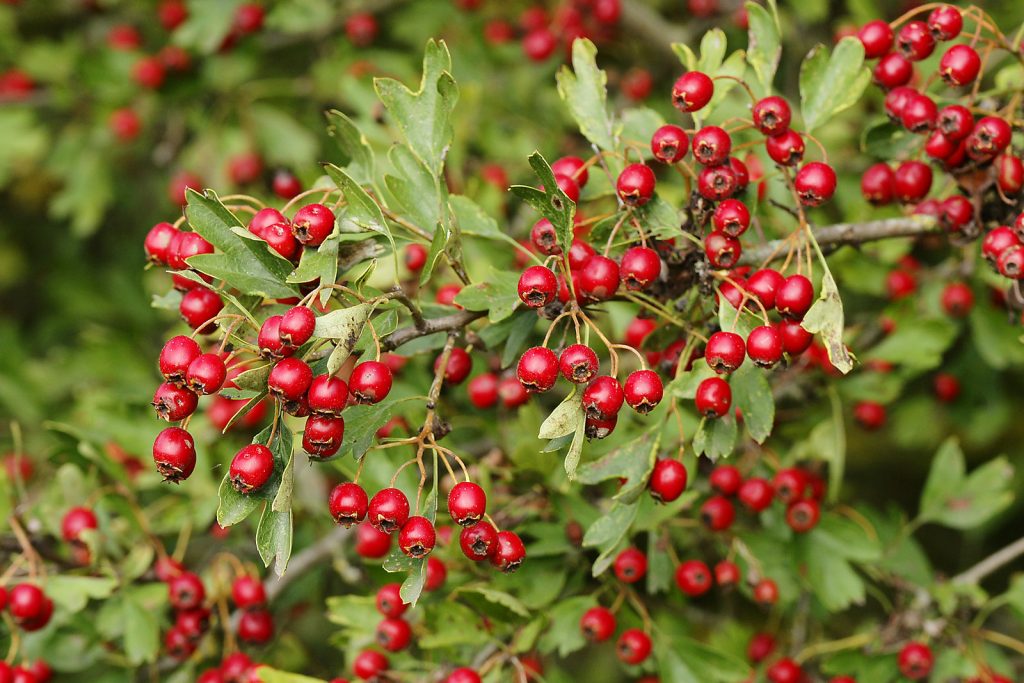 Where to find: An ancient tree steeped in mythology and folklore, hawthorn is most commonly found growing in hedgerows, woodland and scrub. 
How to identify:
Hawthorn is identified by its dense, thorny foliage, and if left to fully mature can grow to a height of 15m.
Look out for: Shiny lobed leaves, and five petalled, sweet smelling flowers that are similar to cherry blossoms. It is characterised in the winter by its deep red fruits, known as haws.  
5. Hazel (Corylus avellana)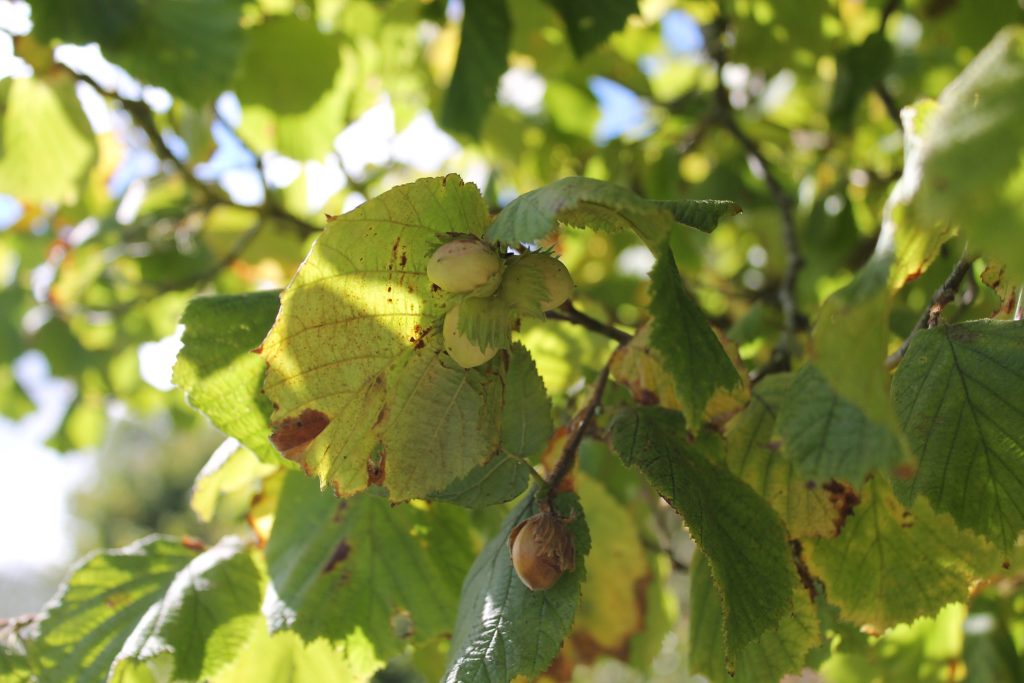 Where to find: Used regularly for coppicing, hazel can be found in a range of habitats, including woodlands, gardens and grasslands.
How to identify:
A small shrubby tree, with a small, grey-brown bark, and can reach up to 12m when left to grow. 
Look out for: Leaves are oval, toothed, and have soft hairs on their underside. It is familiar for its long yellow catkins that appear in Spring, and crop of hazelnuts in the winter. 
6. Common Alder (Alnus glutinosa)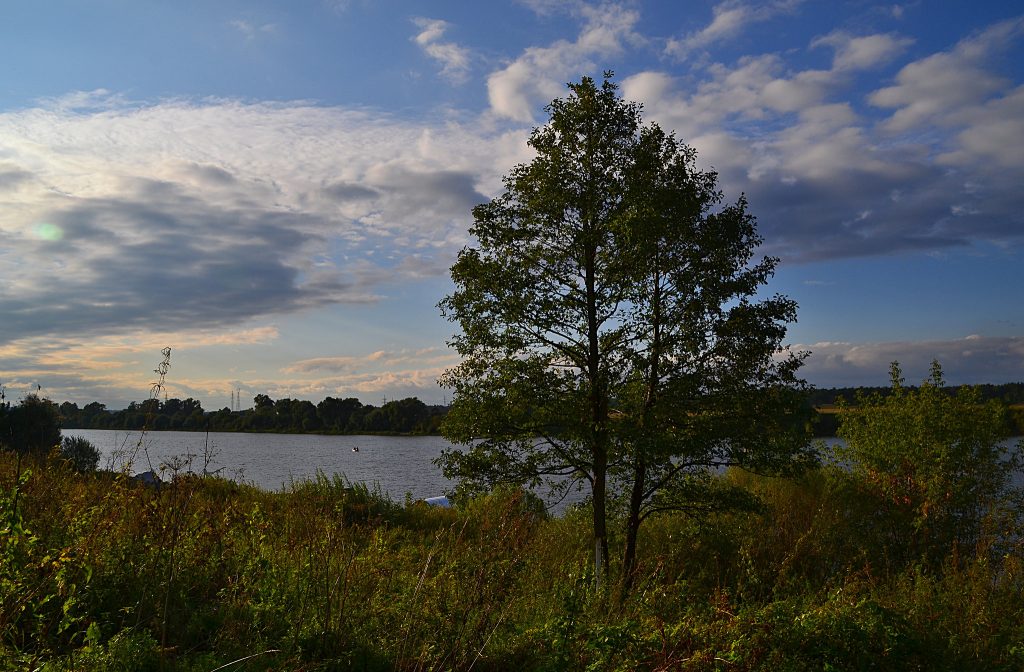 Where to find: Common Alder enjoys moist ground and so can be found along riversides, fens and wet woodlands, providing shelter to fish. 
How to identify:
Alder is a deciduous tree that grows to 25m. It is broadly conical in shape, and the bark is dark and fissured.
Look out for: Small cone like fruits and young catkins that harden when pollinated. It can also be recognised by its purple buds and purple twigs with orange markings in winter.  
7. Holly (Ilex aquifolium)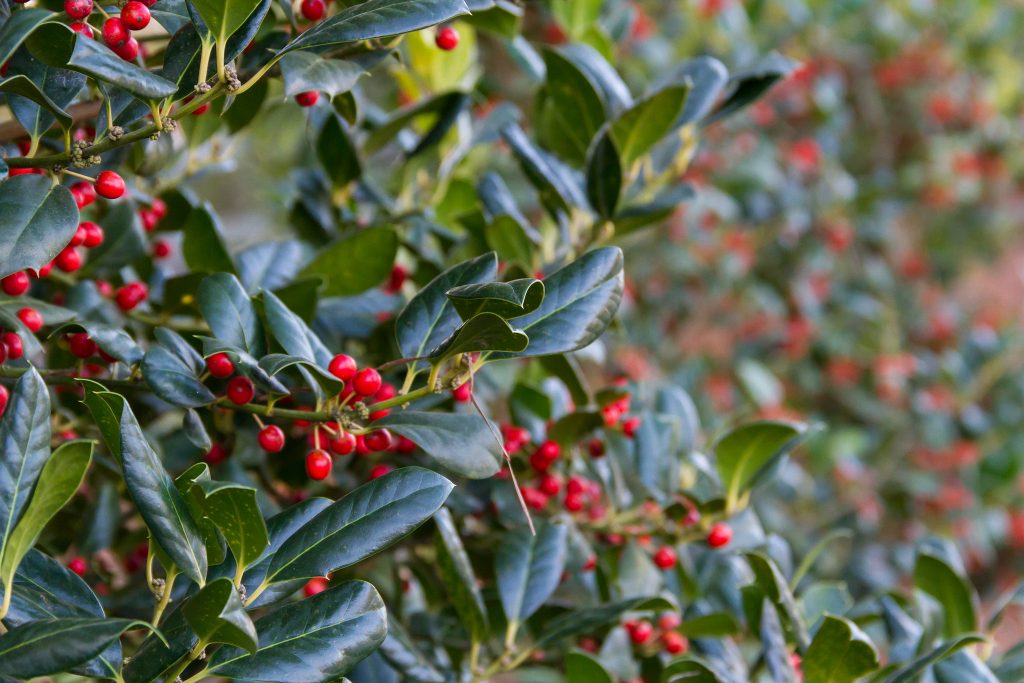 Where to find: A favourite in Christmas decorations, holly is widespread and found commonly in woodland, scrub and hedgerows. 
How to identify:
The dense, evergreen tree has a smooth bark and dark brown stems. It can grow up to 15m in height. 
Look out for: Holly can be easily identified by its dark, evergreen, shiny leaves that have prickles on the edges, as well as its bright red berries.
8. White Willow (Salix alba)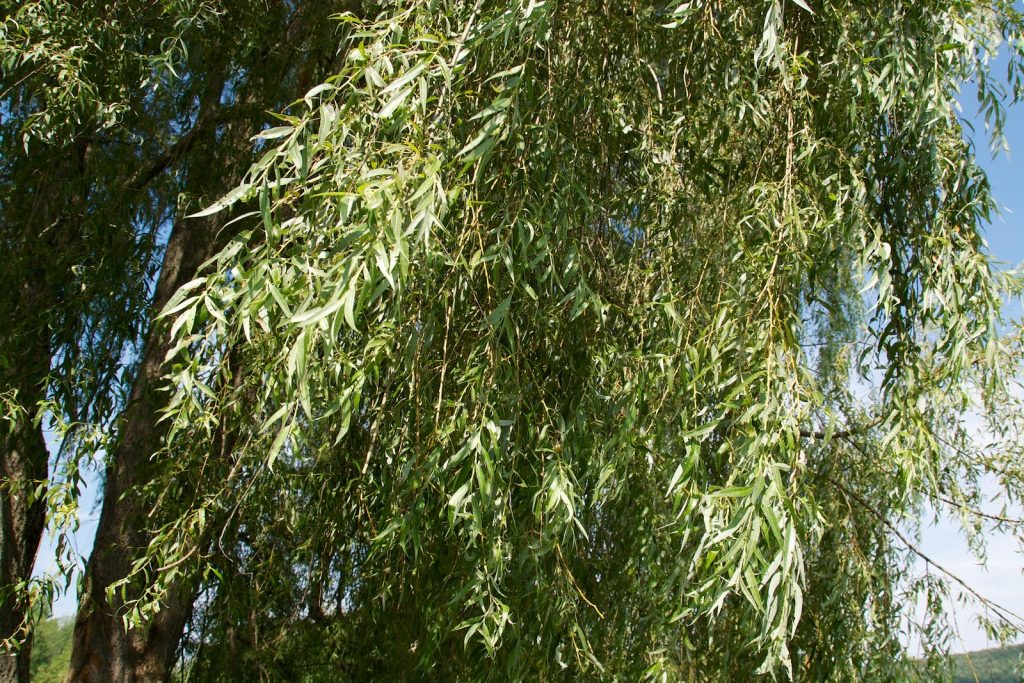 Where to find: The weeping, romantic willow can be spotted growing in wet ground, for example along riverbanks and around lakes. 
How to identify: 
White willow is a large, fast growing tree growing up to 25m, with an irregular, leaning crown.
Look out for: Willow is distinguished from other trees by its slender, flexible twigs that drape into the water. White willow appears more silvery than other willows due to its pale, oval leaves, that carry silky, white hairs on the underside. In early Spring look out for its long yellow catkins.
9. Silver Birch (Betula pendula)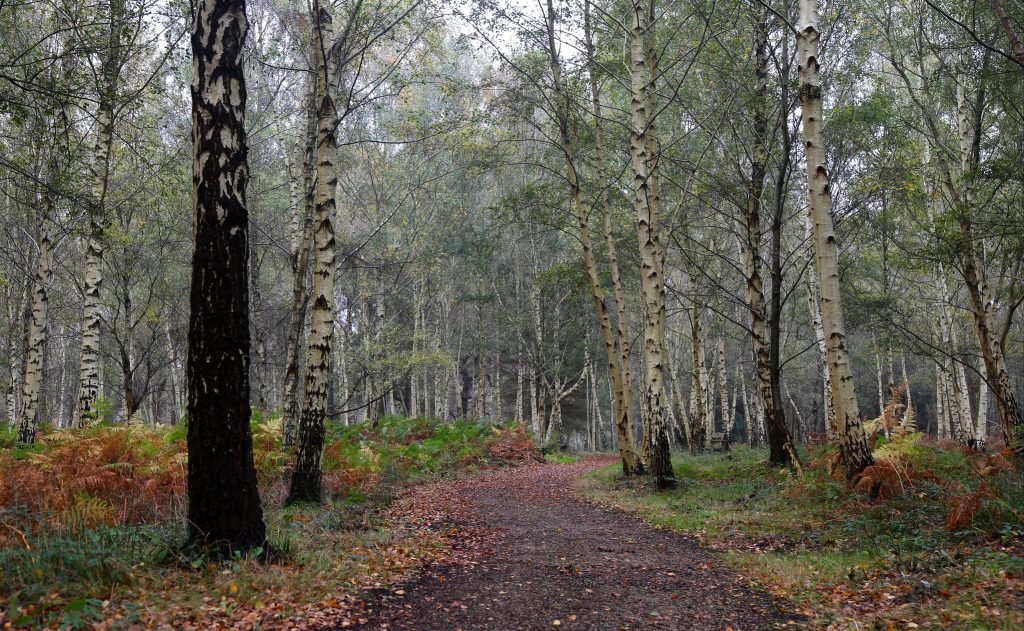 Where to find: A pioneer species, silver birch is a popular garden tree, and thrives in moorlands, heathland and dry and sandy soils.
How to identify:
Can be easily recognised by its silvery, paper bark. It has drooping branches and can reach 30m in height. 
Look out for: Its triangular-shaped leaves that grow from hairless leaf stalks. In Spring flowers appear as yellow-brown catkins that hang in groups, once pollinated female catkins thicken and darken to a crimson colour. 
10. Elder (Sambucus nigra)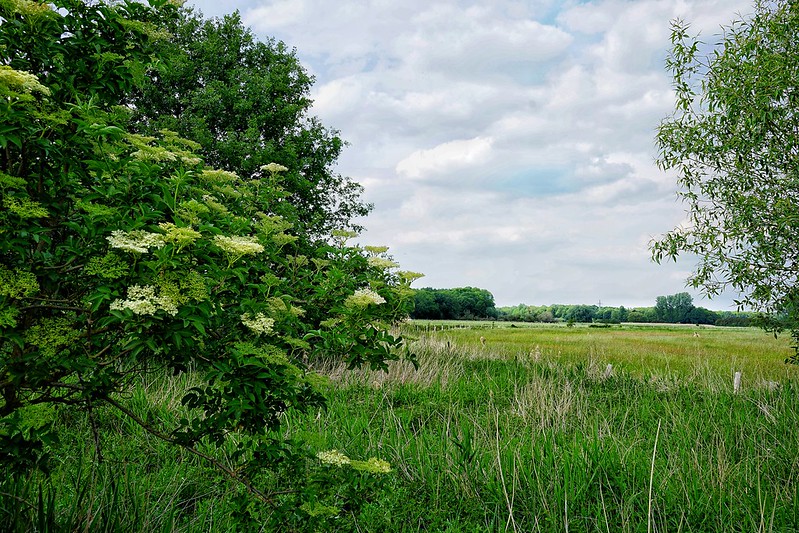 Where to find: Historically known for its magical properties, Elder appears in hedges, scrub, woodland, waste and cultivated ground.
How to identify: 
Elder can be identified by its short greyish-brown trunk, that develops deep creases as it ages. The tree can grow to around 15m.
Look out for: Elder has compound leaves, each leaf divided into five to seven leaflets. In summer Elder is recognised by its creamy, sweet, smelling white flowers that hang in sprays, and later in autumn develop into deep, purple berries. 
Recommended reading and guides:
Collins Tree Guide: The Most Complete Field Guide to the Trees of Britain and Europe
An essential, definitive, fully-illustrated guide to the trees of Britain and non-Mediterranean Europe.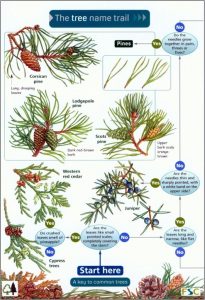 The Tree Name Trail: A Key to Common Trees
This 12-page laminated fold-out chart contains a full-colour illustrated key to the leaves, twigs, fruits and seeds of the commonest broadleaved and coniferous trees of Britain and Ireland.
London's Street Trees: A Field Guide to the Urban Forest 
London is home to an astounding diversity of tree species and this portable book offers a field guide to their identification, as well as suggested walks to see them.
RSPB First Book of Trees
Through beautiful full-page illustration accompanied by key information about each creature, books are designed to encourage young children's interest in the outside world and the wildlife around them.
Trees: A Complete Guide to their Biology and Structure
Roland Ennos sheds new light on trees and their structure by answering questions from the apparently obvious to the obscure but fascinating.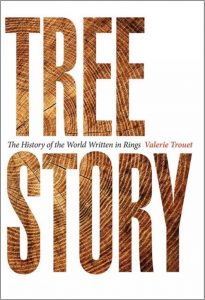 Tree Story: The History of the World Written in Trees
A dendrochronological delight, the beautifully written and illustrated Tree Story reveals the utterly fascinating world of tree-ring research and how it matters to archaeology, palaeoclimatology, and environmental history.
Winter Trees: A Photographic Guide to Common Trees and Shrubs
This AIDGAP guide covers 36 of the common broad-leaved deciduous species, or groups of species, that are most likely to be found in the UK, as well as a few rarer trees.